Advanced Renting For Rental Managers
SoulRooms Pre-seed Round
Investment Overview
Better Renting for
Multifamily Portfolios.
Industry:

Multifamily, Residential Real Estate Tech, Proptech

Business Model:

B2B, SaaS

Pre-seed Round:

$500,000

Last Funding:

Friends and Family

Platform Size:

300+ Properties, 50+ Buildings Subscribed

Current Users:

Akelius, Truelife Developments, Cogir Real Estate, Barney River
Download Investor Deck (pdf)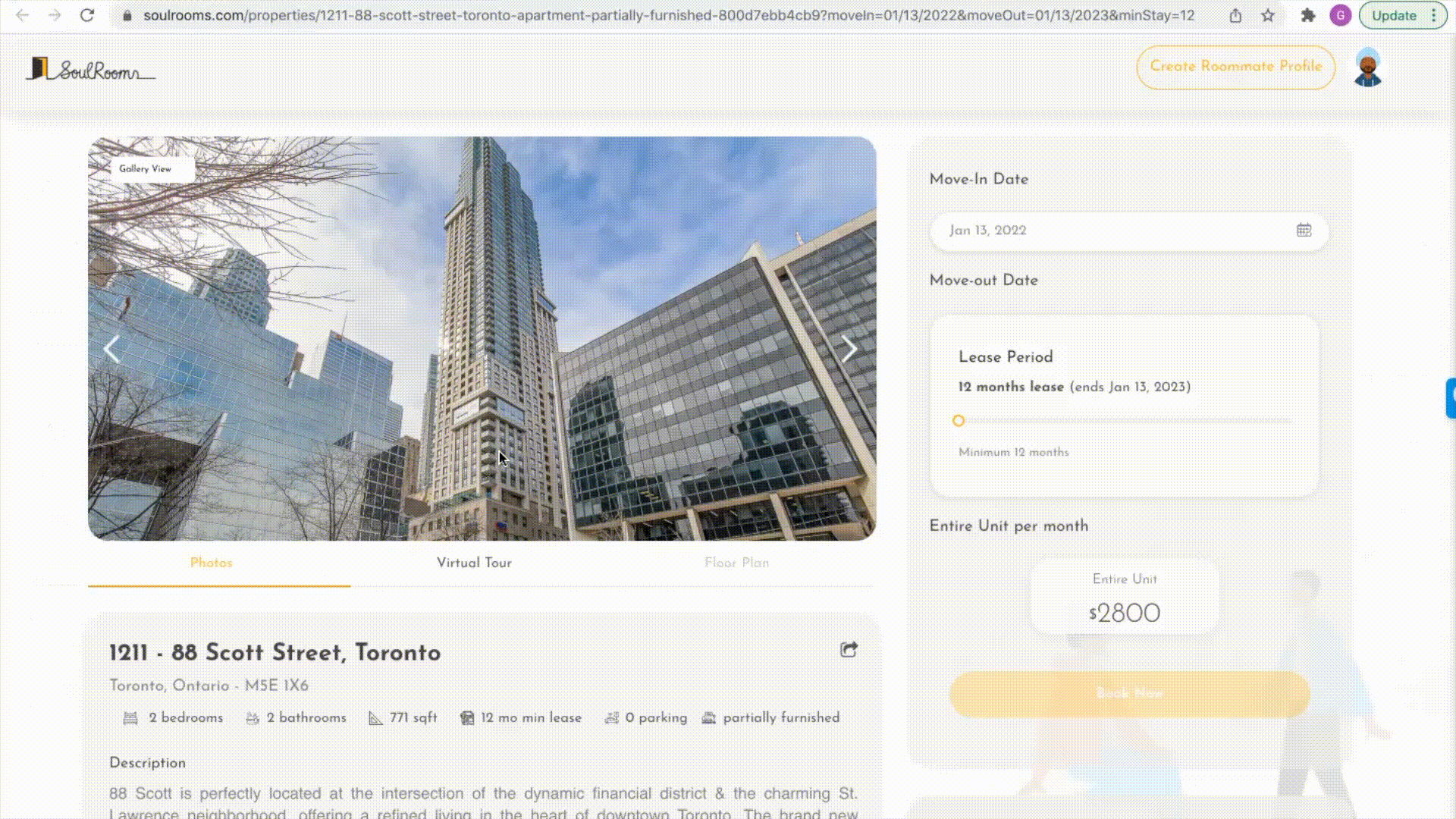 GET MORE DONE.
Rental Managers Love Us. #WeLoveRentals
We're gaining traction across a wide range of residential asset classes from co-living providers to traditional multifamily rentals.
WORD ON THE STREET
SoulRooms is one of the top 100 tech companies to watch for in 2022.
Checkout the blog here.